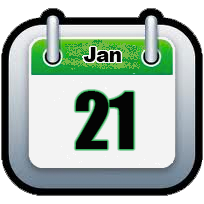 Senior Cap and Gowns will be taken in the SLHS Gym lobby. Make sure to pay attention to the school website and social media feeds for the form in which you will use to sign up for your time slot to have your senior cap and gown picture taken.
Remember! Drama Club needs Singers, Dancers, Gymnasts, Jugglers, and Magicians for the upcoming Spring Musical, Pippin. Auditions will be Jan.27th-29th from 3-5pm in Portable 1. Please use Sign Up Genius to reserve your audition slot. Audition forms and Music on One Drive. Forms must be signed by a Legal Guardian and brought to the audition. Use the QR codes on the posters around school, the Drama Club Bulletin board in 4L, or visit Ms. West in Portable 1. We've Got Magic to Do and We Need You!
Brooke West
Any junior or senior interested in joining the National Science Honor Society, please see Mrs. Latimore in room 4-167 for an application.
Eileen Latimore
Senior Quotes are due February 14th. If you are a senior and you want your quote to be published in this year's yearbook, make sure to check the schools website for the link to submit your quote. Again, February 14th is the deadline to submit your senior quote.
Seahawks – If you are interested in Track & Field, the first practice is being held on Jan. 25th after school. You must have athletic paperwork completed in order to participate. If you have any questions, please see Coach Hodros in Room #4-152.
Brett Hodros