Taking a Leap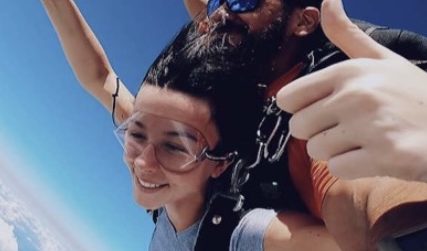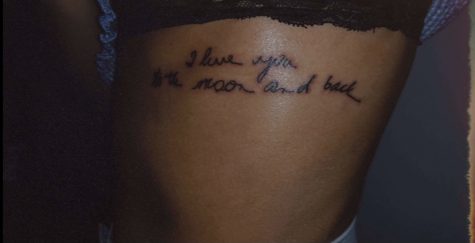 As we grow up, we are able to experience things that we will remember for the rest of our lives. Going through such monumental experiences that impact out future and that we will carry with us as memories we will never forget. Chloey Reynolds, a senior this year, has just turned 18 and has already accomplished so much! After turning 18, Chloey decided to get two tattoos. One being the quote "I love you to the moon and back" and the Japanese symbol for strength behind her ear.
For many people, a tattoo can either be just for the fun of it, or it could have a sentimental meaning to it. She says the quote tattooed across her ribs is dedicated to her grandma. "She was such a huge part in my life and sadly passed away from stage 4 cancer 3 years ago." The words her grandma wrote will stay tattooed on her ribs will be there forever as a reminder of how much she meant to Chloey. "The one on my ribs was the last thing she had written to me." She then goes on to explain "I decided to get it in her handwriting, so in a way, she is always a part of me." Tattoos can be used to express yourself and tell stories that you want to keep on your body forever.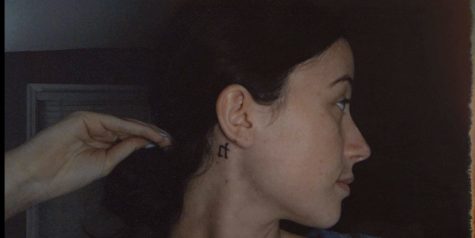 Another memorable experience she did that day, was skydiving. Chloey says " These new things made me feel like anything was possible. Skydiving was something I have always wanted to do and finally doing it was the best feeling." Jumping thousands of feet out of a moving plane takes a lot of courage and strength, and there is no doubt that Chloey has gained these traits after this experience!
After this unforgettable birthday, Chloey reflected on this massive life milestone. "Skydiving and getting my tattoos impacted my life because it showed me that there are other things in life besides school and stressing over tests." Chloey says. "There are so many other things that I want to do as well, and I can't wait to accomplish them."
Jumping out of a plane and getting her first tattoos in one day makes for one extreme birthday!