Making the Bread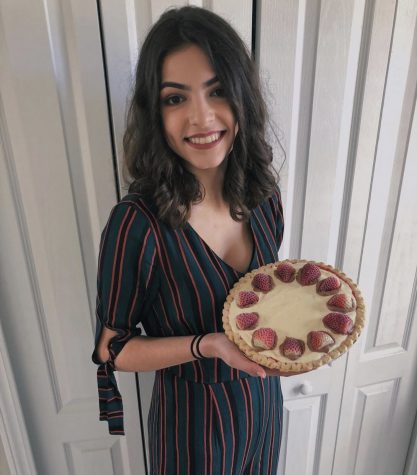 During the times from March to July, Julianna Manes spent most of her summer inside her house. With nothing to do and nowhere to go, the senior found a new passion in baking and cooking. Although she says that she started baking back in junior year, it wasn't until being stuck in quarantine that she started baking regularly. Something she did during the summer to start making more profit was to deliver her desserts around town to people's houses. She says that "it was a great way for me to make some extra money and see my friends." If somebody wants something specific, Julianna makes it! "I make things for anybody that asks! I have sold whole batches of baked goods and usually save the money," she states.
Even with school currently ongoing, Julianna explains that she bakes at least one thing with her family. She says, "Because my parents work and I go to school we don't spend a lot of time together, so getting together once a week for two or three hours and making a pie or cake allows us to maintain a close relationship." As time goes by, Julianna
starts to expand her baking skills, first starting with cookies and brownies, then baking pies and full cakes, and now baking churros, cupcakes, and more! She says that "the next thing I want to learn how to make is macarons or more international desserts." Right now, Julianna's favorite dessert to bake are cinnamon rolls, which isn't surprising considering how amazing they are.
Julianna currently has an Instagram account dedicated to her passion of baking. There, she posts pictures of a variety of desserts, such as banana bread, cookies, cupcakes, cinnamon rolls, and pies. Follow Julianna's account @bakedbyjulianna.