The Clubs Behind the Seahawk Badge
Sunlake High School, located in Land O' Lakes, offers many different clubs. From art and programming to Diversity and Hispanic honor clubs. The school allows people to express themselves within their clubs to project Sunlake honor. Some clubs like Odyssey of The Mind go and compete while other clubs such as yoga club just meet to partake in their activity. One of the many clubs offered at Sunlake is the National Honor Society (NHS) where students apply to be a member and are selected based on their grade point average and community service hours. This club is only offered to Junior and Senior students. One of the students accepted is Gabriela Carrioni, a Junior at Sunlake high school. Gabriela claims that the NHS is "…a very important club and looks good on college applications to better myself in the community." A lot of students apply for this club since it is high standing and only accepts the best, proving why it is looked at a lot in college applications. Within NHS there are separate roles such as officers and the President. Gabriela claims in her senior year, "I may apply to be an officer in the future".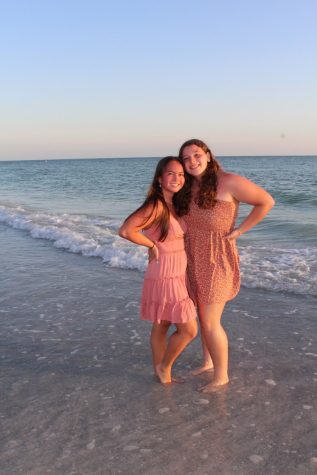 Another student joining is junior Ava Edwards, and her view on the NHS is also positive. She claims she joined NHS "…because of the values they hold… and it is a great opportunity to work with others to help Sunlake and the community." Within NHS the people tend to "have similar values" between each other, Ava Edward says. Meaning they all show great character and want to have a successful future for themselves. Many people in the NHS claim that they benefit from being in the NHS when it comes to their college applications. Since it is a superior and sophisticated club it has a higher meaning on college applications showing that the students with the National Honor Society on their application show great character towards their community and serve society. Ava Edwards also says a benefit is the "…friendships and opportunities it provides while also serving our school and community." Both Ava and Gaby share a claim that the National Honor Society is a very good way to get connected with our community and is a great club opportunity. This is one of the clubs available at Sunlake to our students that keep people connected in society.