Sunlake's October Gaming Event
The Sunlake gaming club meets every Tuesday where students can hang out and explore their interests in computer science, robotics, and of course, gaming.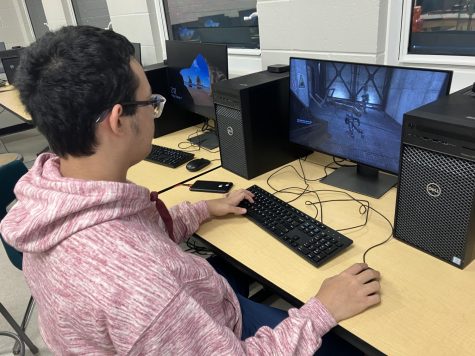 The gaming club hosted an event on October 7th where, for a $5 entrance fee, anyone could take place in a friendly competition. Sophomore Saige Jeffers explained that he is the club president of the gaming club and sponsored the Sunlake Gaming event. Saige oversaw the event where students played Halo and Super Smash Bros. tournament style. When asked about what he found to be the most interesting at the event, Saige said, "Just the environment as a whole" going on to say, "Just seeing the tournament and people's interest in gaming come to life at the tournament." Saige said he would go to another gaming event again, adding "After the success of the first one, it only makes sense to have more events." Even though Saige enjoyed the event, when asked, he explained that he thinks gaming can sometimes be overhyped and that not just anyone should expect to be able to make gaming a career. Another student who also attends the gaming club, Daniel Mcguire explained that he thinks gaming could be a career but, in most cases, gaming should act more as a sport.