The Season of Gratitude
The special season of Thanksgiving is a time to give thanks for everything we have in our lives. Gratitude, thankfulness, love, joy, and even giving are the great symbols of Thanksgiving. Families gather every year to come together as one, give thanks, and of course eat lots of delicious food. The national holiday is widely celebrated around the United States as it highlights the important part of the creation of the start of our country. Here at Sunlake, students are grateful for a lot of things they have. From our school community, teaching staff, administrators, and all students: we are thankful for everything.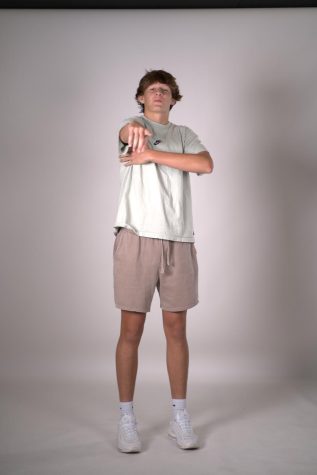 As one of many students who are grateful for a lot of things, Nathan Laws (Sophomore), celebrates this holiday with great gratitude. Nate is a 10th grade student who enjoys his friends and family. He enjoys every day of school and all the things he has in life. He says, "I am grateful for my family who have guided me through my remarkably interesting journey through my life. Not only am I thankful for my family, but I am thankful for my friends as well because when I am surrounded by the right people, I get the encouragement I need to push myself through anything I face. I am also thankful for the game of soccer because I have made many new relationships and great memories playing the sport." Nate is an incredibly grateful person in everything he does. Just like him, we should all be thankful for what we have in our great lives.