Addison in a Winter Wonderland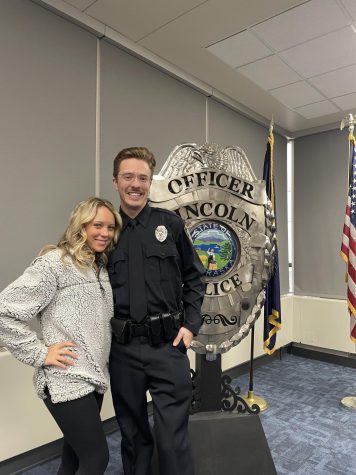 Over winter break, sophomore Addison Fitch went to Lincoln, Nebraska. She was there for about two weeks and went with her parents and little brother. Unfortunately, there wasn't much to do in the town, but Addison found fun with her friends and family. She says, "I traveled there because my family and friends live there and also my brother was graduating from the police academy." It's always nice to have time to travel and visit family and friends, and Addison made the most of it while she was there. "I went to the ice skating rink and a Huskers basketball game," she says.
Without much time to visit because of the school season, Addison enjoyed being with her family for Christmas, and she was able to see all of her friends. Sadly, all the fun in Lincoln had to end, and Addison and her family returned. Addison says, "I was sad about coming back but also happy because I got to see all my friends back here after the whole break." It can be hard to have family and friends that live far away. Luckily, Addison was able to use winter break as a Christmas celebration, a brother's graduation, and a nice vacation with friends.