Dylan's Passion With Soccer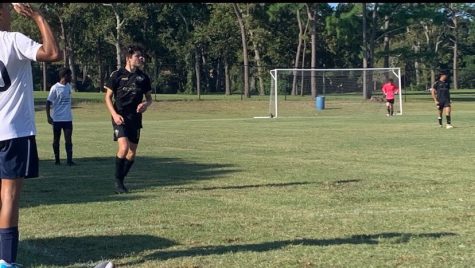 Sophomore Dylan Nyikos is in his second year here at Sunlake High School. He plays soccer for a club at Florida Premiere. He has been a part of the JV soccer team at Sunlake for the past two years. Every athlete has a story to tell about what gave them that interest to start that sport. Dylan's passion began when he was playing soccer at a young age and has been playing ever since. From that day on was when Dylan's true passion for the sport started. 
Dylan has been playing soccer for years now and has experienced many ups and downs. But the amazing thing about that was the best of the best memories he had achieved through those years. Dylan has built up so many memories that he says that his favorite one currently was from this year. Dylan says, "One of my favorite memories from soccer is when I scored two goals against Wiregrass Ranch High School. That ended in a win for us. It was a memorable moment because they were talking trash to us the entire game, and we finally beat them in the end. [We] were also down, (10 v 11) for a major duration of the game. We knew that leaving the nest with a W's all that mattered to us as we went on to stay undefeated for the season." Dylan hopes that he can continue his passion for soccer in the future for both Florida Premiere and Sunlake soccer so that he can make even more memorable moments in the upcoming years.