Camila and Lilly's Hobbies
There are so many hobbies to chose from, and they can range from the arts, to sports, to cooking and baking, or even something obscure that is enjoyed. Discovering hobbies can be exciting, as it's something new to do to pass a person's time, while also being productive and developing talents. Here are a few of the ladies' here at Sunlake!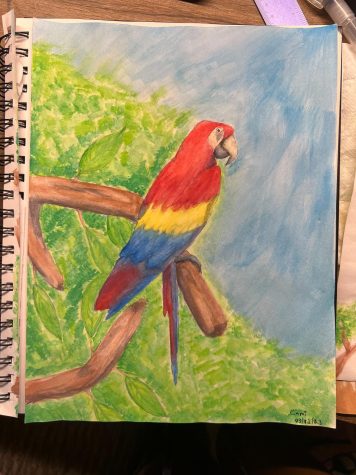 Junior Camila Boada has a multitude of hobbies, as she is a super artistic person. "A majority of my hobbies surround the arts. I'd say I've always been interested in the arts since I was little. I had fun dressing up in costumes and doing my makeup and dancing on stage. Now I mostly do theatre as a class and on stage since I think it's fun and exciting and I also get to hang out with my friends which makes it more enjoyable. The reason I started theatre was because I was told that it would be a fun experience in the six grade, and I didn't think that I'd like it more than dance. Along with theatre, I also like film production. I took a film class as our online requirement class freshman year because I thought it sounded interesting and I surprisingly really liked it. The class also grew my appreciation for film and I gained respect for filmmakers when I made my own short film for Film Club. I want to try making more films but it's time consuming and I kind of want to maintain good grades."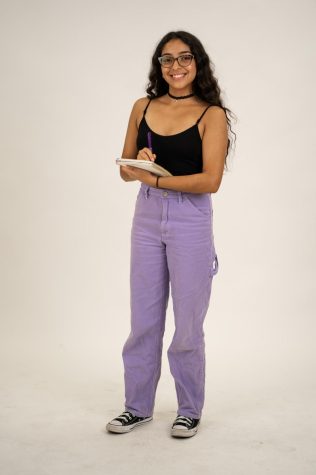 "Another thing I like to do is water coloring painting. I find it relaxing to do while listening to music or watching movie. I make water color paintings for my parents for their birthdays. My most recent piece was a scarlet macaw I made for my dad. I think I have room to improve but that'll happen the more I paint. Not often, but I like to use acrylic paints. I mostly use my acrylic paint to paint on furniture like dresses and stuff to make my room more vibrant. There's a lot I'd like to try or get better at because I want indulge into the arts as much as I can and find new ways to express creativity."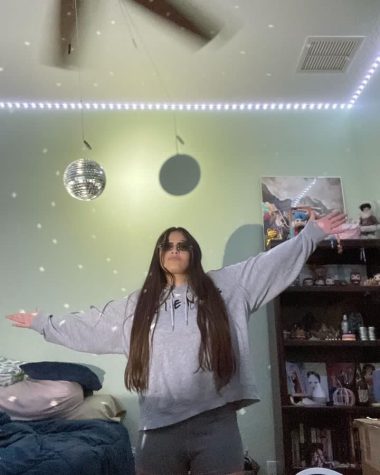 While Junior LillyAnne Bebin also has lots of hobbies, her favorites are singing karaoke and watching movies. "I have always loved karaoke. It was my grandma and my mom that got me into it, and now it's been my number one at parties. Karaoke is always fun, whether I'm with family, friends, or just me. Karaoke nights in places push me out of my comfort zone to sing in front of people I don't know.  Another thing I like to do is watch movies. My dad and I bond over movies, especially ones from the 80s and 90s. Me and him like to quote movie lines a lot. I would say that my favorite genre of movies to watch are comedy movies. It's nice to sit down with some snacks and a drink and laugh." It's cool to explore the many talents of our artistic Seahawks!