Creator & Entertainer – Logan Simpson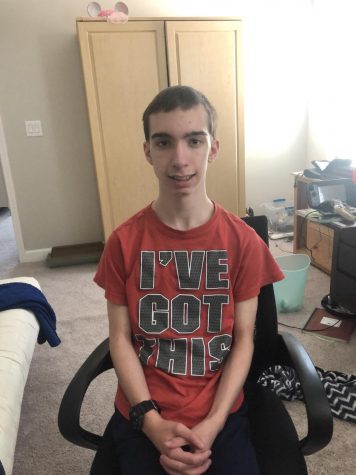 Sunlake High school is full of many students, all with their own stories and lives. One of these students is Logan Simpson, a Junior here at Sunlake. Logan is an aspiring Voice Actor, and when asked what he wants to voice act he said he has no specific type of media he wants to voice act saying that he wouldn't mind voice acting "Video Games, TV shows, or Anime." As for right now he is currently running a YouTube Channel and Twitch Channel which he said would be his second choice if being a voice actor falls through. However, with his YouTube Channel he was asked if he thinks it would become popular he responded with, "No, just no. It's going to take a lot of hard work.". He is also actively in his 3rd year of Robotics, but didn't say he had any interest in perusing a job in that industry. In terms of higher education he did not mention he was looking into any Colleges or Universities after he graduates High School and said that in general he is looking for a college that can teach him Voice Acting.
This year Logan also went online for the entire year due to the Covid-19 outbreak.  Even though this is a rather big change of pace with what is going on he said, "Besides switching to online, everything is fine,".   He also explained that he doesn't know how it might come out, but believes things will be fine. Logan is concerned but not overly worried because the school system should have this under control. Ultimately he thinks it's up to the students following the policy placed by the district to help students stay safe.