Sophomore Kailyn Ford has been running for as long as she can remember. Her dad was a college runner and coach with a great love for running. Soon after Kailyn learned to walk, he started entering her into races. She was just 2 years old when she competed in her debut race, the Diaper Dash. She participated in several other fun races from ages 2 to 11, before she started to run competitively. She ran for Rushe track and was one of the fastest girls on the team. She also competed in cross country races on a club team called the Hillsborough Harriers. When she heard about Sunlake's successful program, she knew she had to join.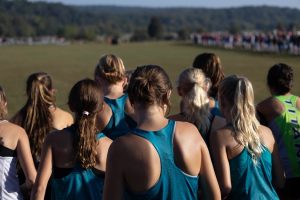 Kailyn has been making huge contributions to Sunlake's cross country team since the time she joined to present day. She's had a lot of great accomplishments. Kailyn says that she's most proud of "…making it onto varsity my freshman and now sophomore year, and running sub 20 in the 5k." Kailyn's best time is a 19:35 in the 5k, which is extremely fast, especially for her age. Imagine running a 6:20 mile over and over again; that's what Kailyn can do.
Most people question what Kailyn does and how she can enjoy it. They don't understand cross country runners; why they run, why they like it, how they manage. Truthfully, runners don't fully understand it either. Kailyn confesses that "…I don't really know what it is, there's just something about running that I love. Running always has a way of calming me down after a stressful day. It's like it has a kind of unbreakable connection with me." She acknowledges that sometimes runners go through ups and downs with the sport. They can have a bad workout or a bad race. They could get sick or injured. But practices are every day of the week, 365 days a year, so runners have to keep going, even when times are tough. Kailyn says that "…running has taught me that if you keep practicing and working hard, you will achieve your goals. It has made me a stronger person."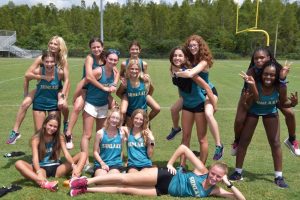 Not only has running taught Kailyn several lessons, it has also given her a team she loves. She declares, "My team is my family and always will be. I've made some lifelong friends on my team, which is probably one of the best things that has ever happened to me." One of the things she loves so much about cross country is that "…the team atmosphere is amazing, because even though it is an individual sport, it's also a team sport, and everyone is rooting for each other."
Kailyn says, "I hope to keep improving and breaking my records so that one day I can run in college." She has a bright future ahead.