A Time for Firsts – Sofia Castelli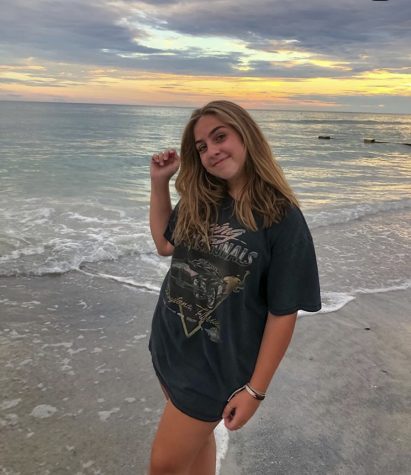 Sofia Castelli is a sophomore that goes to Sunlake High school. She is involved in the Student council and is the advertiser and is also in Key Club. Sofia is a hardworking student that is always up for trying new things. I asked her what was something new she had tried this summer and she said, "something new I tried this summer was playing lacrosse for the first time". I then asked if she played any sports over the summer and she commented, "I did not do any sports over the summer but I started practicing lacrosse and conditioning for the spring time".
Sofia has been working hard every week practicing and conditioning because she is planning on trying out for the Sunlake lacrosse team. Even with COVID going on Sofia stated, "my summer was actually pretty good, as long as I wore my mask I still tried to have as much fun as possible and make the most of it". With COVID canceling a lot of people's plans over the summer Sofia said, " I was able to hang out with a few of my close friends as long as they were okay with it because of all the COVID guidelines. When she said she was able to hangout with friends over the summer I asked her what were some of the fun things you did. Sofia stated, "some fun things I did over the summer was go kayaking in springs around Florida, go to the beach and see family I haven't seen in awhile".
Unlike some people Sofia was still able to have a really good time hanging out with friends and family over the summer. One thing Sofia said she wanted to do but couldn't do over the summer, "was going on vacation, because of Corona me and my family were not able to go out of state this summer". Almost every summer Sofia travels out of state but because of COVID that was one the one thing they couldn't do this summer.