Taking it Off the Roads
Our students at Sunlake High School own a wide variety of cars for traveling from destination to destination. For some Seahawks, off-roading cars are the best option for their lifestyle and activities. These specific types of cars—sometimes referred to as adventure vehicles—are capable of driving on paved or gravel surfaces. Some common activities these cars are used for include racing in different terrains, mud plugging, and hunting. Due to their large tires with deep treads and flexible suspension, off-roading cars have become a very popular choice for drivers. These off-roading cars can include Jeeps, 4×4 trucks, and Land Rovers. One senior, Michael Cantu, has owned his "2003 Nissan truck for around 5 months up to now," and his favorite feature is "the tinted windows." He uses his truck as transportation to and from school each day. When he gets the chance to take his car off the road, he enjoys using it "for mud running, but [only] rarely." Mud running is an obstacle race centered around mud themed hazards.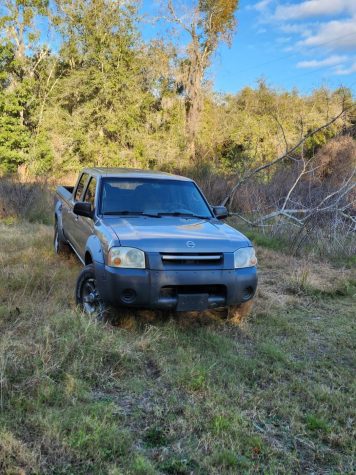 In the future, "I'd love to go camping with it," explains Michael as he thinks of possible ideas for future off-roading adventures. Using a 2004 Jeep Wrangler Rubicon, Senior Andres Garmendia has "gone off-roading several times in Citrus Florida, but one of my favorite events that my family goes to is Jeepin' with Judd." This event is for Jeeps only and it raises money for sheriffs. Andres explained that Jeep's company motto is "'go anywhere, do anything,' and my Jeep does just that." He hopes to take his Jeep to Moab, Utah one day. Moab is famous for its National Parks and unique terrain. Our Sunlake students enjoy adventuring off the road and the hobbies can they develop with theses vehicles.