How did our Seniors feel about Homecoming?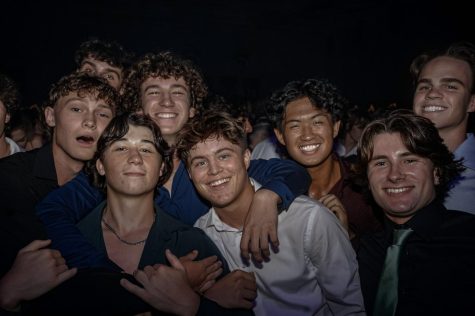 On September 10th, Sunlake high school hosted their annual Homecoming event, which many students went to and had the "time of their lives"; but for some, it was in the middle for them. One of the seniors, Jacob Burke, had gone with "some of [his] friends" to the Homecoming that day. He said that, "It was very fun to hangout with my friends, but the music wasn't very good." This possibly made his experience a little more lackluster. But the time he had with his friends was much more enjoyable, and made up for the unfavorable music. He also mentioned about how this wasn't his first Homecoming, and said how much he preferred last year's one to this year's. "It wasn't fun as the last [Homecoming]," Burke stated.
Another senior who had also went to homecoming this year which was Seth Reeves (bottom left). He had also had gone with his friends to enjoy this "spectacular" night of his, which actually turned out pretty enjoyable for Seth as how he danced through the night and ate some of the food there. He mentioned that "…the music was bad," which made it clear that the two seniors did not enjoy the selection of music this year. Seth mentioned that he also preferred his last Homecoming to this year's, and he said last year's Homecoming was "quite good and much more fun,"; he attributed this to the unique location that made the dance so much more exciting. Although this years dance might not have lived up to the parent planned MOSI party last year, many seniors still had a great time.